Lucia Celebration/Christmas
2016 Photos by Rudy Malmquist:

Lucia: Maia Newkirk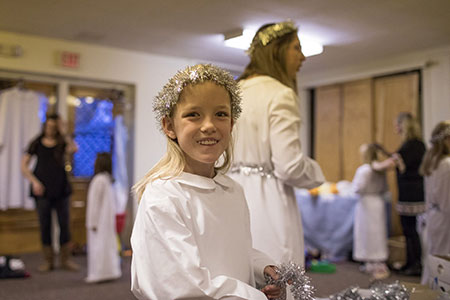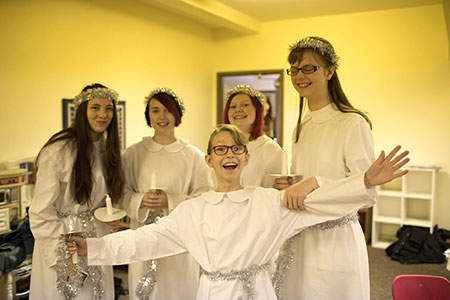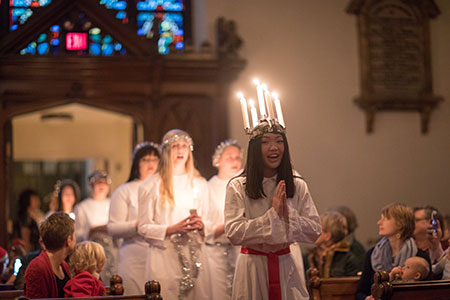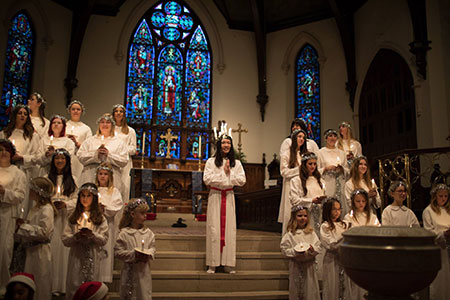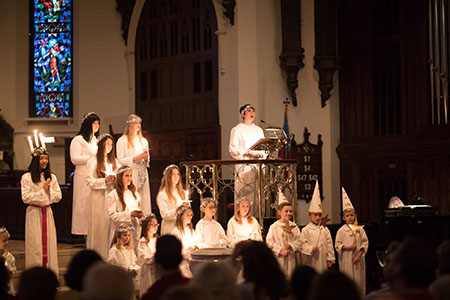 2015 Photos by Rudy Malmquist: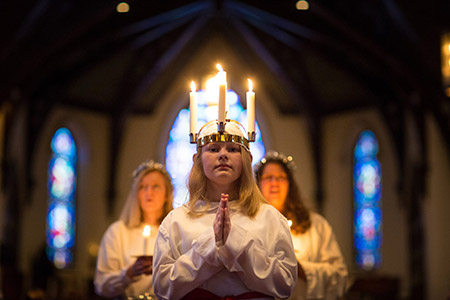 Lucia: Nelle Lindholm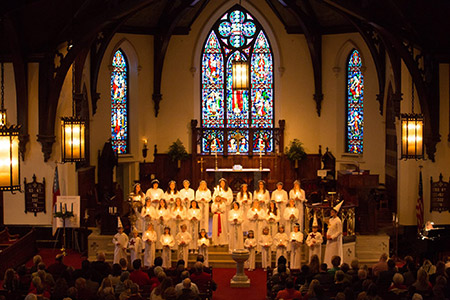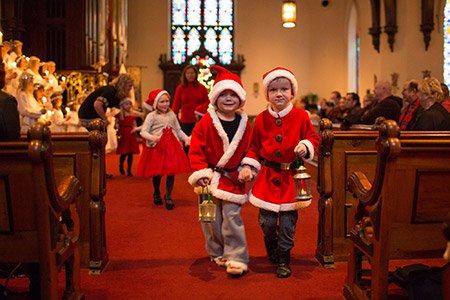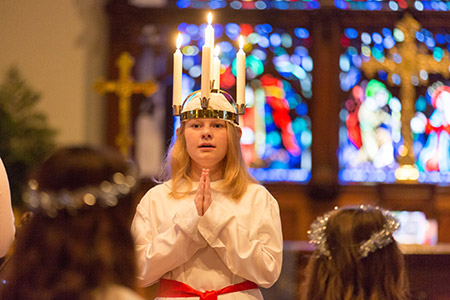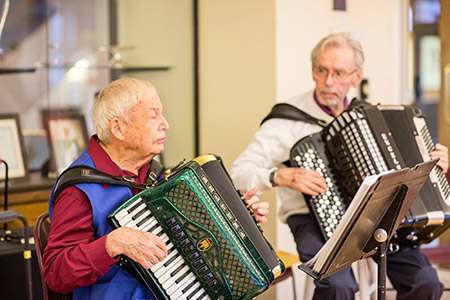 2014 Photos by Rudy Malmquist: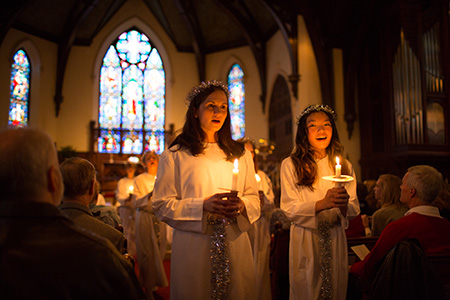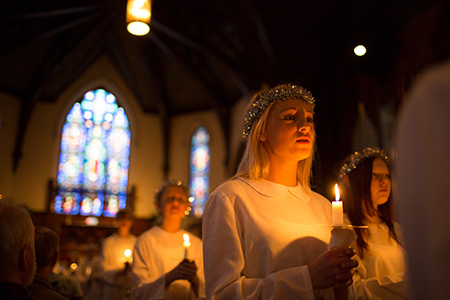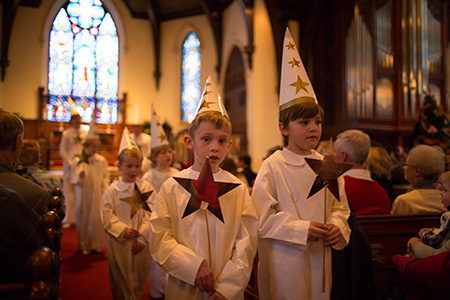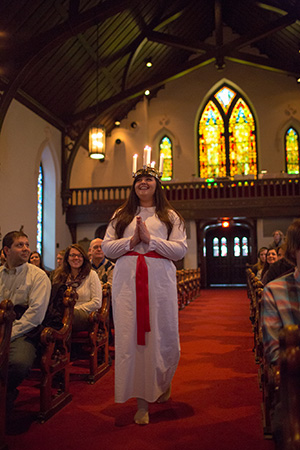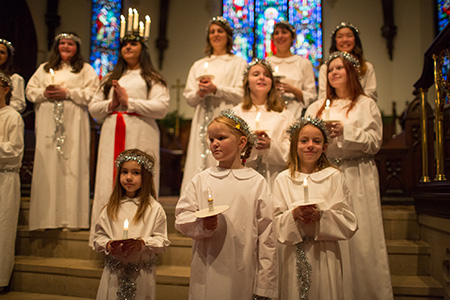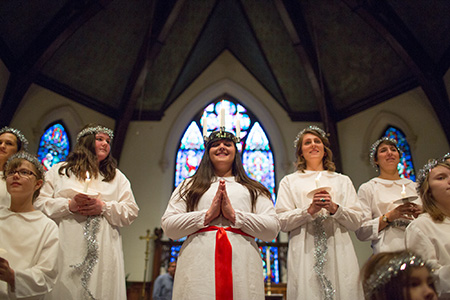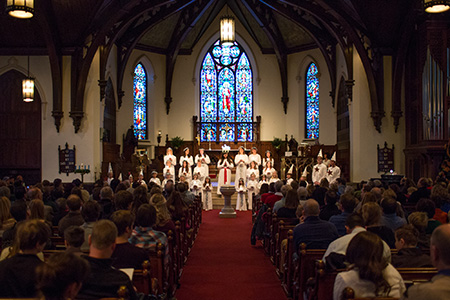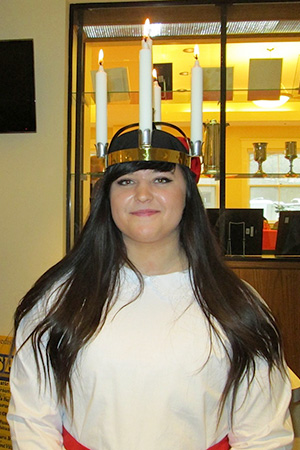 Lucia Chloë Malmquist (photo by Kerstin Trowbridge)
2013:

Lucia Linnea Hjelm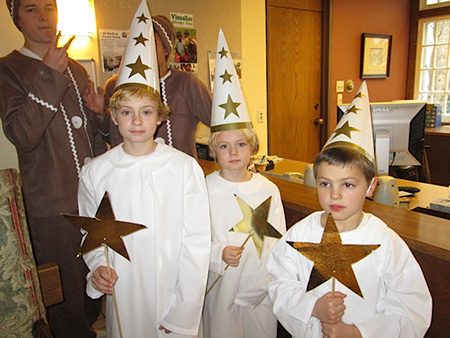 Starboys getting ready to go on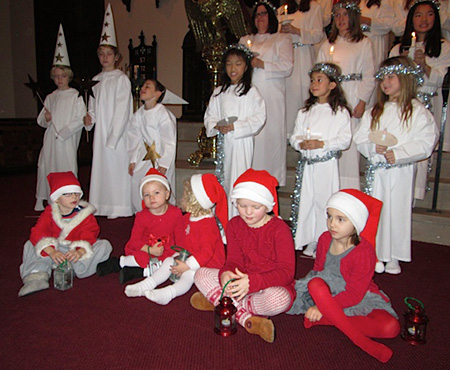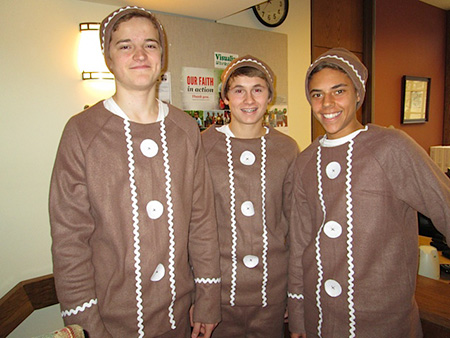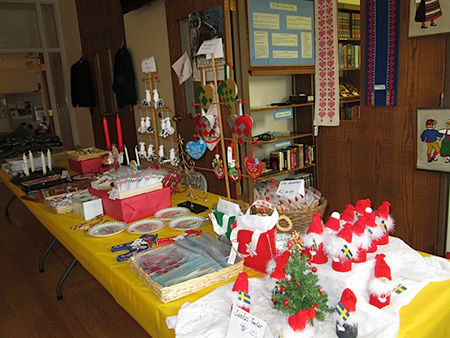 2012: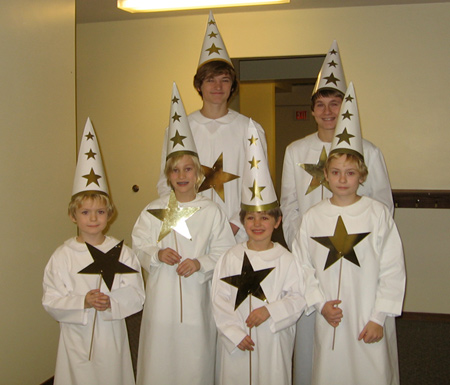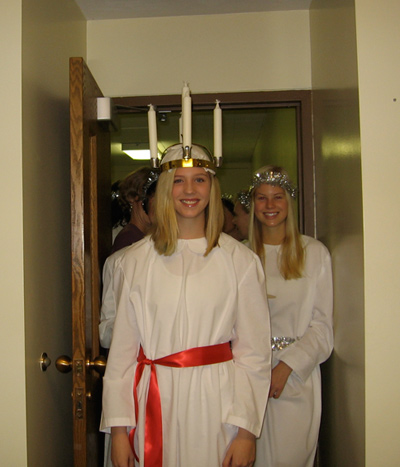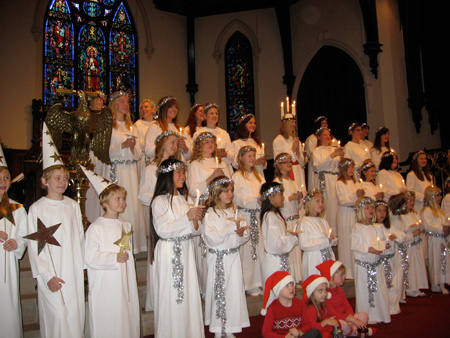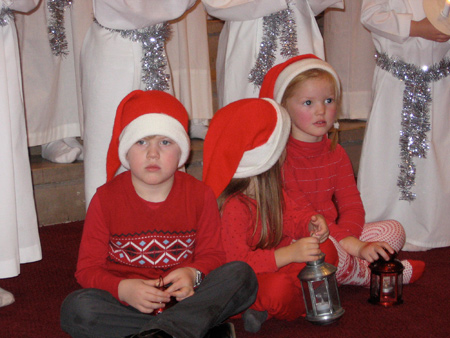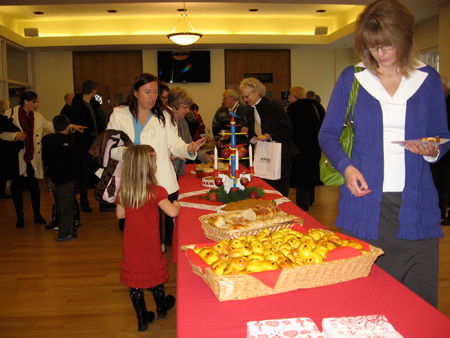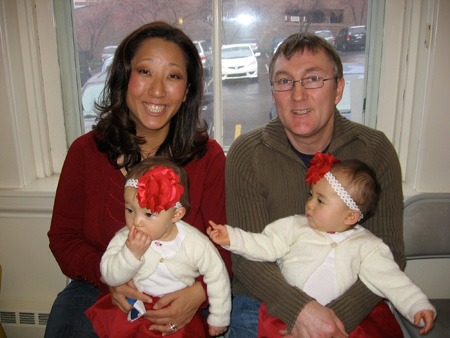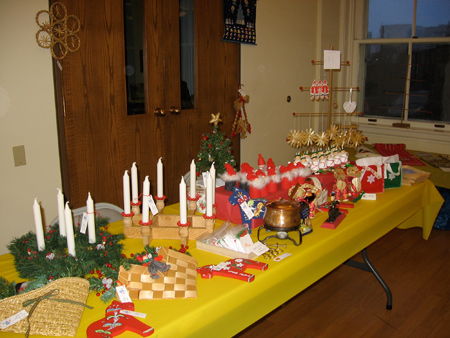 2011: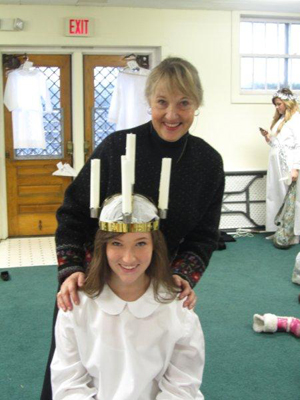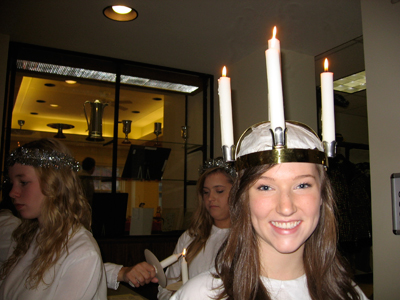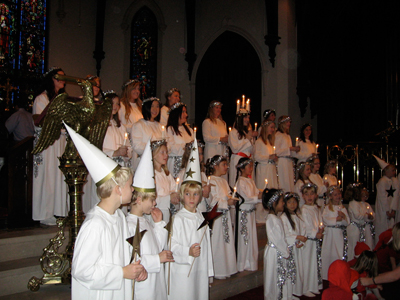 2010: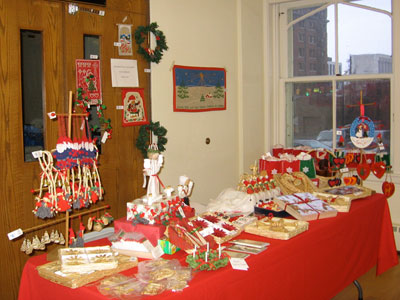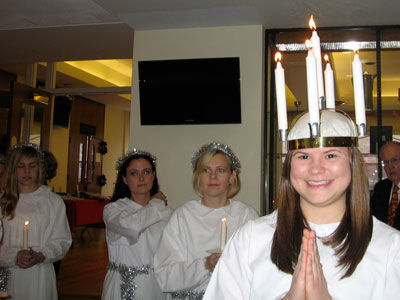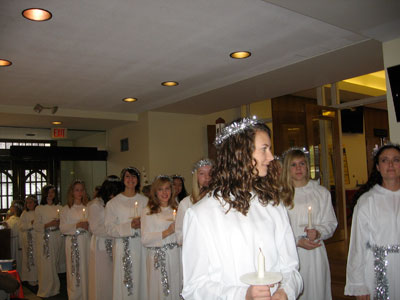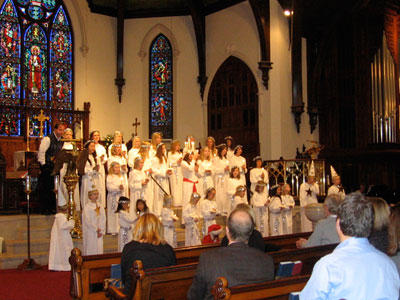 2009:

Lucia Hanna Reierson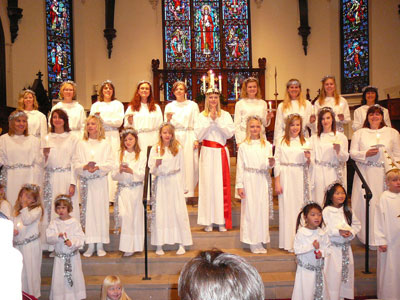 Photos by Caroline Brooks
2008: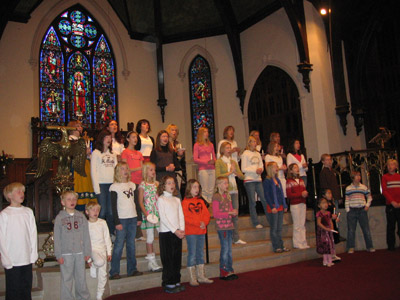 Rehearsal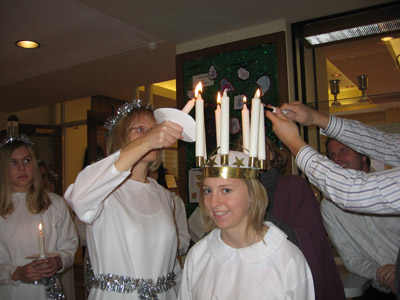 Lucia Marissa Carlson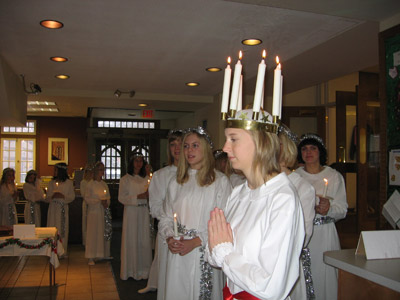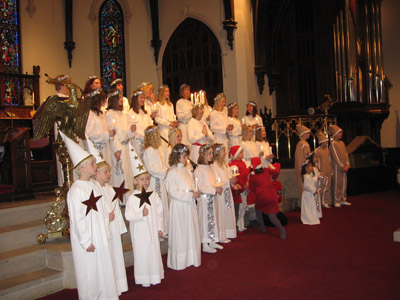 2007: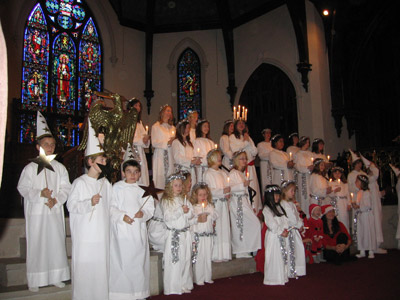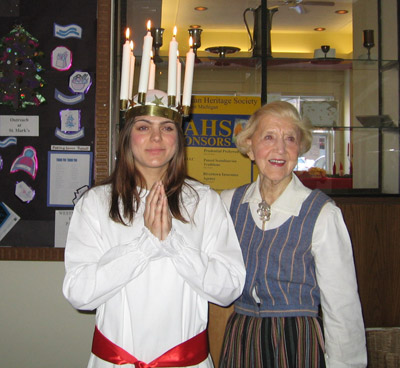 Lucia Josefin Snygg with Doris Anderson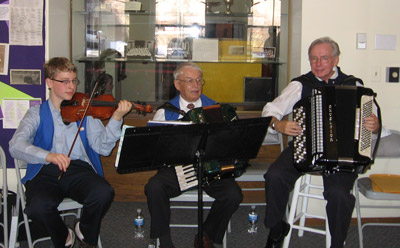 Samuel Ernest, Kenneth Larm and Cai Rubin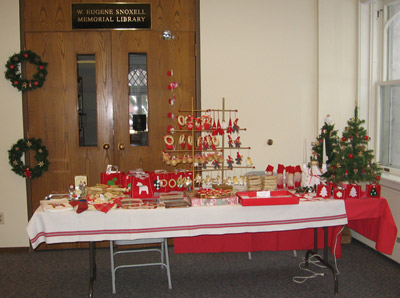 Crafts made by women's group Flitiga Lisor were for sale at the event.
2006: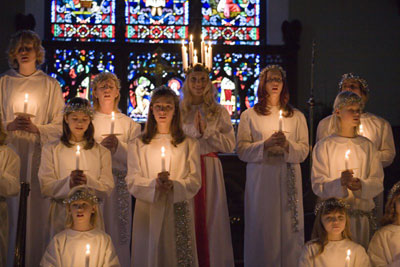 Photo by Andreas Ekbom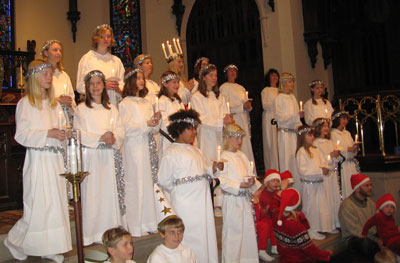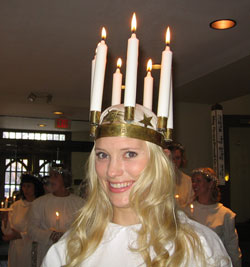 Lucia Karin Sund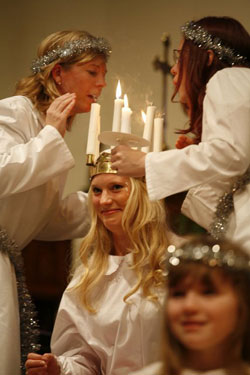 Photo by Andreas Ekbom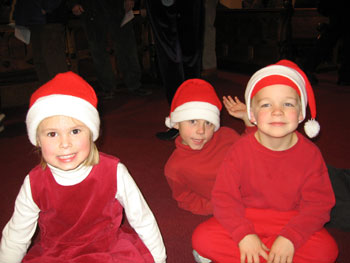 Maya Mileski, Alex Mileski and Philip Kooistra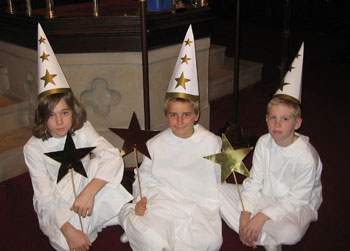 Stefan Erickson, Viktor Kristiansson and Kaj Hjelm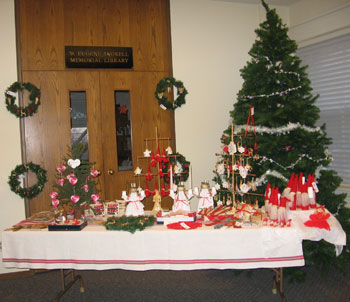 Swedish crafts for sale (click on the photo to see a close-up view!)
2005: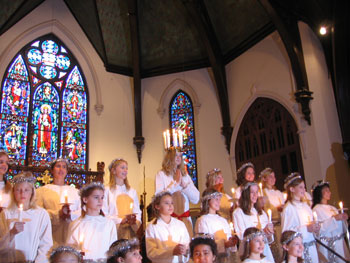 2005's Lucia was Hanna Taber.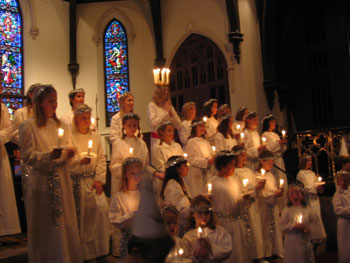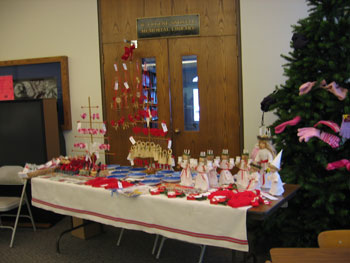 2003: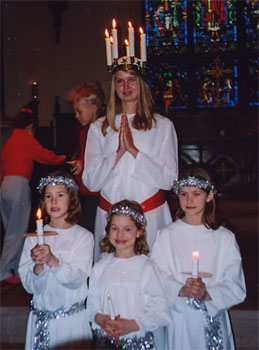 Elisabet Wahlstedt, an exchange student from Sweden, was our Lucia.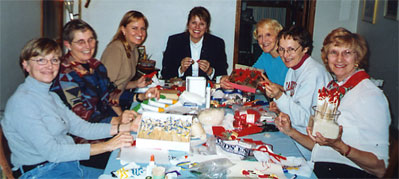 Part of our "Flitiga Lisa" group, making ornaments to sell at the Lucia celebration.

Part of the group that dressed and later took down the Swedish Christmas Tree at Meijer Gardens. They had 43 countries represented. Our tree was on display Nov. 21, 2003-Jan. 6, 2004.
2002: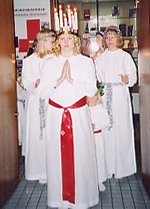 2002 Lucia Elaine Åstrand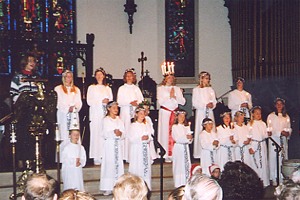 The Sixth Annual Lucia Celebration of 2002 was another great success! The solemnity of St. Mark's Episcopal Church in downtown Grand Rapids provided a perfect setting for this traditional event, so dear to the hearts of Swedish people. Kerstin Trowbridge, President of SAHS, had again created a luscious program of Swedish Christmas songs, music, and presentations using Lucia and her entourage of attendant girls, star boys and "tomtenissar".
Lucia this year was Elaine Åstrand, exchange student from Jönkoping, Sweden, and now living in the Grand Rapids area. The miniature Lucia was Annika Sekelsky. Star boys were Larson Book and Michael James, and the "tomtenissar" were Stefan Erickson, Amold Johnsen and Erik Sekelsky. Lucia's court consisted of Ashley Brauer, Caroline Erickson, Anna Faber, Elizabeth Faber, Rebecca Faber, Anya Gervase, Lenna Johnsen, Hanna Reierson, Linda Stephan, Emily Sekelsky, Karin Sekelsky, Hannah Taber and Abby Ward. The pianist was Joanne Otten. Delicious refreshments, consisting of good Swedish coffee and the traditional "lussekatter and pepparkakor" followed, and were enjoyed to the sound of melodious accordion music by Cai Rubin and Ken Larm. A large crowd left St. Mark's church that morning with the great feeling of "almost having been in Sweden."
Other photo albums:
Valborgsmässoafton Spring Celebration
Midsommarfest
Miscellaneous