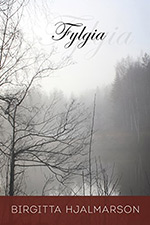 January 15, 2019
Swedish Reading Club: Fylgia by Birgitta Hjalmarsson
We will be meeting at Covenant Village of the Great Lakes, 2510 Lake Michigan Drive NW (between Oakleigh and Fairfield).
7 PM
Hidden in the forest of Sweden, a country church gleams white, as stark and resilient as the Lutheran faith that sustains it. The First World War rages on the continent. Anna, in the front pew, refuses to accept the age-old beliefs the village hands her. Sixty years later, Anna gives refuge to a young niece, whose marriage is falling apart. Fredrik, Anna's lover, is long since dead. She still blames him for the death of their child. Every day she visits the child's grave, an old woman in a beret and tweed jacket. Time after time her thoughts return to the past, when she had to go on living, even though all seemed lost.
The book is available at Schuler's, 2660 28th Street SE.
You can also buy the book online at Schuler's or another independent bookstore.