Our annual Valborgsmässoafton Spring Celebration has been canceled.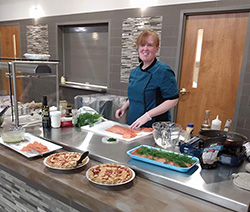 April 1, 2020
SAHS is postponing this class. We have not determined a future date at this time.
Scandinavian Cuisine Throughout the Year: Easter & Spring Cuisine
Central Reformed Church, 20 College NE, Grand Rapids
6 PM
Jennifer Zirkle-Grawburg, the Ginger Chef, will be demonstrating recipes for Scandinavian Easter and spring cuisine. This is the third class in our series, Scandinavian Cuisine Throughout the Year. Class size is limited, so register early!
The cost is $10 per person.
Register at this link to pay online using PayPal, or send a check to the SAHS office (29 Pearl St. NW, Suite 127, Grand Rapids, MI 49503).
April 21, 2020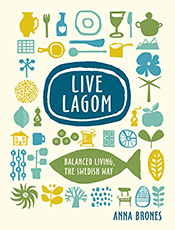 Swedish Reading Club: Live Lagom: Balanced Living the Swedish Way by Anna Brones
Covenant Living of the Great Lakes, 2510 Lake Michigan Drive NW (between Oakleigh and Fairfield)
7 PM
Live Lagom is a guide to life based on the Swedish philosophy of lagom, meaning "not too little, not too much, just right." Lagom helps you to achieve balance in everyday life and in all areas including home, work and health. Learn how to save money, feel less stressed, reduce your environmental impact, and create your ideal home and career through the way of life practiced in one of the happiest and most satisfied countries in the world.
The book is available at a 20% discount at Schuler's, 2660 28th Street SE.
You can also buy the book online at Schuler's or another independent bookstore.