The Swedish American Heritage Society of West Michigan was founded to preserve, foster and perpetuate traditional customs and culture of our Swedish heritage, as well as that of other Scandinavians.
If you are of Swedish heritage, or the spouse of same… or if you simply have a sincere interest in Swedish or Scandinavian heritage, you are invited to join us!
Make a donation to SAHS!
Note: PayPal accepts all major credit cards, debit cards, money from a PayPal balance, and PayPal Credit. You can also send a check to us at 29 Pearl St. NW, Suite 127, Grand Rapids, MI 49503. SAHS is a 501(c)3 organization, so your donations are tax deductible.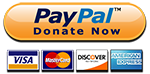 ---
Virtual Event: Swedish Food History through the Kitchen Garden, with Richard Tellström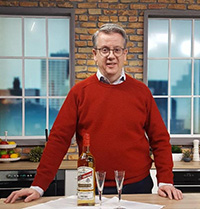 The kitchen garden has served many functions in Sweden but mainly as an extra food source, first in the upper classes' kitchen, later for everyone. Vegetables of different kind has been the base in Swedish food culture through history and a semi-vegetarian lifestyle, with mainly grain but also turnips and Swedes came out of necessity, and not choice. In this lecture we will meet different kitchen gardens in Sweden from medieval times until today. We will also hear about some kitchen garden trends in contemporary Sweden. This lecture will be held via Zoom on March 21 at 1 PM; for more information, visit the Swedish American Museum's website. Free for museum members, $5 for non-members.
---
Virtual Demos from ASI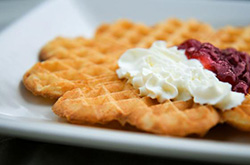 The American Swedish Institute is presenting several virtual Nordic Table Demos. Learn how to make waffles for våffeldagen on March 25, and tunnbröd (flatbread) on April 15.
Classes and events are open both to members and non-members of ASI. For more information, visit the ASI website.
---
Nordic Women in Film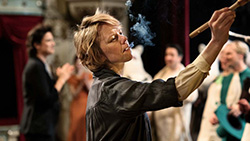 Nordic Women in Film is a five-week virtual celebration of artistic ambition and cultural exchange. During five weeks between February 2 and March 3, you can watch 5 films from across the Nordic countries, meet their crew, and participate in five special conversations with Nordic and U.S. filmmakers. All films and events are free of charge.
Listen to Sundance-winners Ísold Uggadóttir and May el-Toukhy, Oscar-contenders Zaida Bergroth and Maria Søhdahl, U.S. director Pamela B. Green, Samí director Suvi West, award-winning actresses Sofia Helin, Trine Dyrholm, Terry Pheto and many more, as they engage in special conversations with their Nordic and U.S. counterparts. For more information, visit the WIFTI (Women in Film and Television International) website.
---
Swedish Reading Club (on Zoom)
On April 20, 2021, the Swedish Reading Club will be discussing To Cook a Bear (Koka björn) by Mikael Niemi. Our meeting will be held online using the videoconferencing app Zoom.
To Cook a Bear is a fantastic tale set in the far north of Sweden in 1852. It follows a runaway Sami boy and his mentor, the famous pastor Laestadius, as they investigate a murder in their village, along with the mysteries of life. Visit the Upcoming Events page to find out how to attend.