The Swedish American Heritage Society of West Michigan was founded to preserve, foster and perpetuate traditional customs and culture of our Swedish heritage, as well as that of other Scandinavians.
If you are of Swedish heritage, or the spouse of same… or if you simply have a sincere interest in Swedish or Scandinavian heritage, you are invited to join us!
Make a donation to SAHS!
Note: PayPal accepts all major credit cards, debit cards, money from a PayPal balance, and PayPal Credit. You can also send a check to us at 29 Pearl St. NW, Suite 127, Grand Rapids, MI 49503. SAHS is a 501(c)3 organization, so your donations are tax deductible.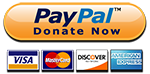 ---

Midsommar Photos
We celebrated Midsommar together in Caledonia Lakeside Park on June 25.
View photos from the event here.
---
Swedish Reading Club (on Zoom)

On October 18, the Swedish Reading Club will be discussing Some Kind of Peace by Camilla Grebe & Åsa Träff. Our meeting will be held online on Zoom.
"This powerful first in a new thriller series from Swedish sisters Grebe and Träff introduces a delightfully flawed heroine, Dr. Siri Bergman, a psychologist who sleeps with the lights on… The action moves swiftly to a surprising climax."
—Publishers Weekly, starred review, Pick of the Week
Visit the Upcoming Events page to find out how to attend.