The Swedish American Heritage Society of West Michigan was founded to preserve, foster and perpetuate traditional customs and culture of our Swedish heritage, as well as that of other Scandinavians.
If you are of Swedish heritage, or the spouse of same… or if you simply have a sincere interest in Swedish or Scandinavian heritage, you are invited to join us!
Make a donation to SAHS!
Note: PayPal accepts all major credit cards, debit cards, money from a PayPal balance, and PayPal Credit. You can also send a check to us at 29 Pearl St. NW, Suite 127, Grand Rapids, MI 49503. SAHS is a 501(c)3 organization, so your donations are tax deductible.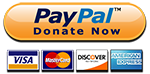 ---
Midsommar Celebration at Lakeside Park, Caledonia
June 24, 2023: Save the date for our annual Midsommar Celebration! There will be activities for young and old—ring dances, Kubb, wonderful music, fellowship, as well as delicious dessert and a raffle.
Visit the Upcoming Events page to learn more!
---
Swedish Reading Club (on Zoom)

On July 18, 2023, the Swedish Reading Club will be discussing Stolen (Stöld) by Ann-Helén Laestadius. Our meeting will be held online on Zoom.
Based on real events, Ann-Helén Laestadius's award-winning novel Stolen is part coming-of-age story, part love song to a disappearing natural world, and part electrifying countdown to a dramatic resolution—a searing depiction of a forgotten part of Sweden.
"Stolen is an extraordinary novel. A coming-of-age-story you'll get lost in, about youth and heritage and the never-ending struggle to be allowed to exist. Although set in the coldest and most northern part of Scandinavia, I'm convinced it's a universal story to be loved everywhere in the world."
—Fredrik Backman, internationally bestselling author of A Man Called Ove and Anxious People
Visit the Upcoming Events page to find out how to attend.