The Swedish American Heritage Society of West Michigan was founded to preserve, foster and perpetuate traditional customs and culture of our Swedish heritage, as well as that of other Scandinavians.
If you are of Swedish heritage, or the spouse of same… or if you simply have a sincere interest in Swedish or Scandinavian heritage, you are invited to join us!
Make a donation to SAHS!
Note: PayPal accepts all major credit cards, debit cards, money from a PayPal balance, and PayPal Credit. You can also send a check to us at 29 Pearl St. NW, Suite 127, Grand Rapids, MI 49503. SAHS is a 501(c)3 organization, so your donations are tax deductible.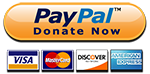 ---

Midsommar Photos
We celebrated Midsommar together in Caledonia Lakeside Park on June 25.
View photos from the event here.
---
Swedish Reading Club (on Zoom)

On July 19, the Swedish Reading Club will be discussing Letters from Tove by Tove Jansson. Our meeting will be held online on Zoom.
A virtual memoir in letters by the beloved creator of the Moomins.
These letters, penned with characteristic insight and wit, provide an almost seamless commentary on Tove Jansson's life within Helsinki's bohemian circles and on her island home. They summon a particular place and time reflected through a mind finely attuned to her culture, her world, and her own nature, drawing a complex, intimate self-portrait of one of the world's most beloved authors.
Visit the Upcoming Events page to find out how to attend.