The Swedish American Heritage Society of West Michigan was founded to preserve, foster and perpetuate traditional customs and culture of our Swedish heritage, as well as that of other Scandinavians.
If you are of Swedish heritage, or the spouse of same… or if you simply have a sincere interest in Swedish or Scandinavian heritage, you are invited to join us!
Make a donation to SAHS!
Note: PayPal accepts all major credit cards, debit cards, money from a PayPal balance, and PayPal Credit. You can also send a check to us at 29 Pearl St. NW, Suite 127, Grand Rapids, MI 49503. SAHS is a 501(c)3 organization, so your donations are tax deductible.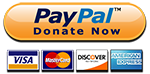 ---
Virtual Demos from ASI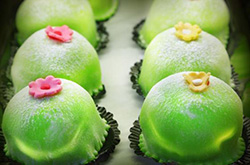 The American Swedish Institute is presenting several virtual Nordic Table Demos. Learn how to make tunnbröd (flatbread) on April 15, kardemummabullar (cardamom buns) on May 7 & 8, or mini celebration cakes on June 3.
Classes and events are open both to members and non-members of ASI. For more information, visit the ASI website.
---
Swedish Reading Club (on Zoom)
On April 20, 2021, the Swedish Reading Club will be discussing To Cook a Bear (Koka björn) by Mikael Niemi. Our meeting will be held online using the videoconferencing app Zoom.
To Cook a Bear is a fantastic tale set in the far north of Sweden in 1852. It follows a runaway Sami boy and his mentor, the famous pastor Laestadius, as they investigate a murder in their village, along with the mysteries of life. Visit the Upcoming Events page to find out how to attend.