The Swedish American Heritage Society of West Michigan was founded to preserve, foster and perpetuate traditional customs and culture of our Swedish heritage, as well as that of other Scandinavians.
If you are of Swedish heritage, or the spouse of same… or if you simply have a sincere interest in Swedish or Scandinavian heritage, you are invited to join us!
Make a donation to SAHS!
Note: PayPal accepts all major credit cards, debit cards, money from a PayPal balance, and PayPal Credit. You can also send a check to us at 29 Pearl St. NW, Suite 127, Grand Rapids, MI 49503. SAHS is a 501(c)3 organization, so your donations are tax deductible.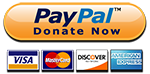 ---
Swedish Christmas Tree at Meijer Gardens
Don't miss the Swedish julgran, part of the Christmas & Holiday Traditions exhibit at Meijer Gardens! It'll be on display Nov. 23-Jan. 2.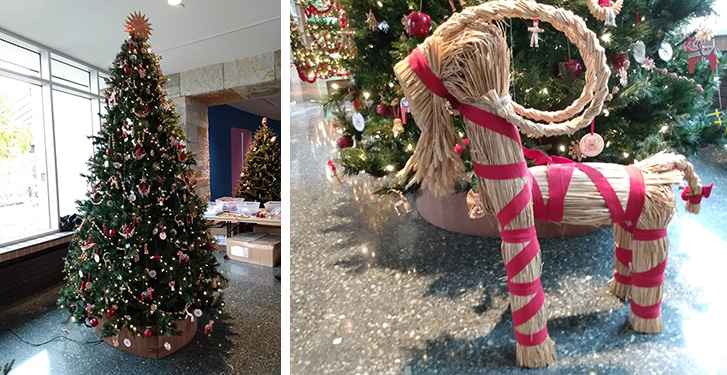 ---
Lucia Pageant
Unfortunately, our annual Lucia Pageant has been canceled again in 2021. We invite you to watch our Virtual Lucia Video:

---
Lucia Scholarship
Once again, SAHS is sponsoring the annual scholarship competition. The Clarence & Doris Anderson Memorial Scholarship is in memory of two of our organization's founding members. Doris and Clarence were involved in almost every activity that our organization undertook. Doris was an especially integral part in our annual Lucia celebration. Among Doris' many achievements was her selection many years ago as Chicago's first Lucia.
The Scholarship Committee will award $500 each to a high school senior girl and senior boy who have been participants in our local Lucia pageant. Additionally, each applicant must be either the child or grandchild of a member of SAHS/WM. Applications can be downloaded here (PDF) and are due November 29.
---
Swedish Reading Club (on Zoom)
On January 18, the Swedish Reading Club will be discussing An Elderly Lady Must Not Be Crossed by Helene Tursten. Our meeting will be held online on Zoom.
Don't let her age fool you. Maud may be nearly ninety, but if you cross her, this elderly lady is more sinister than sweet.
Just when things have finally cooled down for 88-year-old Maud after the disturbing discovery of a dead body in her apartment in Göteborg, a couple of detectives return to her doorstep. Though Maud dodges their questions with the skill of an Olympic gymnast a fifth of her age, she wonders if suspicion has fallen on her, little old lady that she is. The truth is, ever since Maud was a girl, death has seemed to follow her.
In these six interlocking stories, memories of unfortunate incidents from Maud's past keep bubbling to the surface. Meanwhile, certain problems in the present require immediate attention. Luckily, Maud is no stranger to taking matters into her own hands . . . even if it means she has to get a little blood on them in the process.
Visit the Upcoming Events page to find out how to attend.