The Swedish American Heritage Society of West Michigan was founded to preserve, foster and perpetuate traditional customs and culture of our Swedish heritage, as well as that of other Scandinavians.
If you are of Swedish heritage, or the spouse of same… or if you simply have a sincere interest in Swedish or Scandinavian heritage, you are invited to join us!
Make a donation to SAHS!
Note: PayPal accepts all major credit cards, debit cards, money from a PayPal balance, and PayPal Credit. You can also send a check to us at 29 Pearl St. NW, Suite 127, Grand Rapids, MI 49503. SAHS is a 501(c)3 organization, so your donations are tax deductible.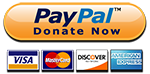 ---
Midsommar Celebration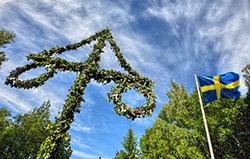 SAHS will be gathering together to celebrate Midsommar! Join us on June 26 at Millennium Park in Walker for ring dances, children's games, Kubb, music, fellowship, and our traditional cake with strawberries. We will follow CDC guidelines and advise the membership of the current standards prior to the event.
Visit the Upcoming Events page to register.
---
Swedish Reading Club (on Zoom)
On July 20, the Swedish Reading Club will be discussing Everything I Don't Remember (Allt jag inte minns) by Jonas Hassen Khemiri. Our meeting will be held online using the videoconferencing app Zoom.
Winner of the August Prize, Sweden's most prestigious literary honor, Everything I Don't Remember is "compelling… In this painful novel about youthful optimism gone hopelessly wrong, Khemiri dramatizes such immigration-related issues as failures in elder care, unemployment and dead-end jobs, drug abuse, and racial prejudice." (Publishers Weekly, starred review)
Visit the Upcoming Events page to find out how to attend.