The Swedish American Heritage Society of West Michigan was founded to preserve, foster and perpetuate traditional customs and culture of our Swedish heritage, as well as that of other Scandinavians.
If you are of Swedish heritage, or the spouse of same… or if you simply have a sincere interest in Swedish or Scandinavian heritage, you are invited to join us!
Make a donation to SAHS!
Note: PayPal accepts all major credit cards, debit cards, money from a PayPal balance, and PayPal Credit. You can also send a check to us at 29 Pearl St. NW, Suite 127, Grand Rapids, MI 49503. SAHS is a 501(c)3 organization, so your donations are tax deductible.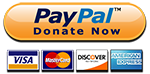 ---
Lucia is back!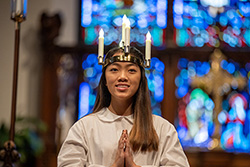 You are invited to attend our 2022 Sankta Lucia Celebration, to be held Dec. 3 at Mayflower Congregational Church in Grand Rapids.
We are excited to welcome Abby Whitenight Brooks as our director this year. We need singers in our choir and welcome anyone (SAHS member or not!) in first grade through college to join our choir.
Learn more on the Upcoming Events page.
---
Swedish Reading Club (on Zoom)

On October 18, the Swedish Reading Club will be discussing Some Kind of Peace by Camilla Grebe & Åsa Träff. Our meeting will be held online on Zoom.
"This powerful first in a new thriller series from Swedish sisters Grebe and Träff introduces a delightfully flawed heroine, Dr. Siri Bergman, a psychologist who sleeps with the lights on… The action moves swiftly to a surprising climax."
—Publishers Weekly, starred review, Pick of the Week
Visit the Upcoming Events page to find out how to attend.