The Swedish American Heritage Society of West Michigan was founded to preserve, foster and perpetuate traditional customs and culture of our Swedish heritage, as well as that of other Scandinavians.
If you are of Swedish heritage, or the spouse of same… or if you simply have a sincere interest in Swedish or Scandinavian heritage, you are invited to join us!
Make a donation to SAHS!
Note: PayPal accepts all major credit cards, debit cards, money from a PayPal balance, and PayPal Credit. You can also send a check to us at 29 Pearl St. NW, Suite 127, Grand Rapids, MI 49503. SAHS is a 501(c)3 organization, so your donations are tax deductible.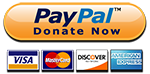 ---
Swedish Reading Club (on Zoom)
On April 19, the Swedish Reading Club will be discussing The Book of Eels: Our Enduring Fascination with the Most Mysterious Creature in the Natural World by Patrik Svensson. Our meeting will be held online on Zoom.
Drawing on a breadth of research about eels in literature, history, and modern marine biology, as well as his own experience fishing for eels with his father, Patrik Svensson crafts a mesmerizing portrait of an unusual, utterly misunderstood, and completely captivating animal.
One of the 10 Best Science Books of the Year. "A masterful narrative that is part memoir and part scientific detective story."
—Smithsonian Magazine
"Svensson has, quite stunningly, discovered in the natural and human history of the European eel a metaphor for his father's life and a way to explore questions of knowledge, belief and faith."
—Washington Post
Visit the Upcoming Events page to find out how to attend.