The Swedish American Heritage Society of West Michigan was founded to preserve, foster and perpetuate traditional customs and culture of our Swedish heritage, as well as that of other Scandinavians.
If you are of Swedish heritage, or the spouse of same… or if you simply have a sincere interest in Swedish or Scandinavian heritage, you are invited to join us!
Make a donation to SAHS!
Note: PayPal accepts all major credit cards, debit cards, money from a PayPal balance, and PayPal Credit. You can also send a check to us at 29 Pearl St. NW, Suite 127, Grand Rapids, MI 49503. SAHS is a 501(c)3 organization, so your donations are tax deductible.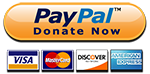 ---
Swedish Reading Club (on Zoom)

On April 18, 2023, the Swedish Reading Club will be discussing River Kings: A New History of the Vikings from Scandinavia to the Silk Roads by Cat Jarman. Our meeting will be held online on Zoom.
Follow an epic story of the Viking Age that traces the historical trail of an ancient piece of jewelry found in a Viking grave in England to its origins thousands of miles east in India.
An acclaimed bioarchaeologist, Catrine Jarman has used cutting-edge forensic techniques to spark her investigation into the history of the Vikings who came to rest in British soil. By examining teeth that are now over one thousand years old, she can determine childhood diet—and thereby where a person was likely born. With radiocarbon dating, she can ascertain a death-date down to the range of a few years. And her research offers enlightening new visions of the roles of women and children in Viking culture.
Visit the Upcoming Events page to find out how to attend.