The Swedish American Heritage Society of West Michigan was founded to preserve, foster and perpetuate traditional customs and culture of our Swedish heritage, as well as that of other Scandinavians.
If you are of Swedish heritage, or the spouse of same… or if you simply have a sincere interest in Swedish or Scandinavian heritage, you are invited to join us!
Make a donation to SAHS!
Note: PayPal accepts all major credit cards, debit cards, money from a PayPal balance, and PayPal Credit. You can also send a check to us at 29 Pearl St. NW, Suite 127, Grand Rapids, MI 49503. SAHS is a 501(c)3 organization, so your donations are tax deductible.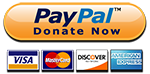 ---
Swedish Reading Club (on Zoom)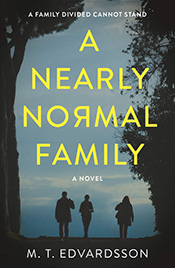 On January 19, 2021, the Swedish Reading Club will be discussing A Nearly Normal Family (En helt vanlig familj) by M.T. Edvardsson. Our meeting will be held online using the videoconferencing app Zoom.
Eighteen-year-old Stella Sandell stands accused of the brutal murder of a man almost fifteen years her senior. She is an ordinary teenager from a respectable local family. What reason could she have to know a shady businessman, let alone to kill him?
Told in an unusual three-part structure, this gripping, domestic drama pushes a family to its limits. The father, a pastor, believes his daughter can only be innocent, despite mounting evidence. The mother, a defense attorney, believes no one is telling the truth. And the daughter, desperate for her dreams of the future, believes no one understands how far she is willing to go. Visit the Upcoming Events page to find out how to attend.
---
Virtual Demos from ASI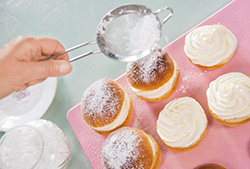 The American Swedish Institute is presenting several virtual Nordic Table Demos. Learn how to make kroppkakor (Swedish potato dumplings) on January 20, or semlor (Fat Tuesday buns) on February 13.
On January 28, acclaimed chef Marcus Samuelsson will discuss his new book The Rise: Black Cooks and the Soul of American Food.
Classes and events are open both to members and non-members of ASI. For more information, visit the ASI website.