The Swedish American Heritage Society of West Michigan, an affiliate of the Swedish Council of America, was founded to preserve, foster and perpetuate traditional customs and culture of our Swedish heritage, as well as that of other Scandinavians.
If you are of Swedish heritage, or the spouse of same… or if you simply have a sincere interest in Swedish or Scandinavian heritage, you are invited to join us!
---
Midsommar
A decision will be made later this month about whether or not we will be able to hold our annual Midsommar Celebration this year.
---
June 6: Sweden's National Day

June 6 is Sweden's National Day, and in the absence of any physical get-together, the Swedish Institute is sponsoring an all-day broadcast. The livestream will take place here.
Artists including Jay Jay Johanson, Oscar Zia, Jens Lekman, Loney Dear and Jonna Lee will perform from their living rooms. Chefs Jessica Frej, Camilla Hamid and Gustav Johansson will cook Swedish food and bake. Vitlycke Museum will showcase some of its impressive rock carvings, and we will also be given a tour of the Vasa Museum. Plus much more!
---
June 10: Swedish Food History through the Kitchen Garden: A Virtual Talk with Richard Tellström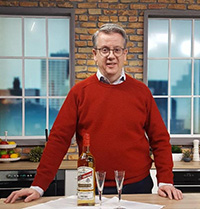 Richard Tellström, one of Sweden's foremost scholars of Swedish food history, will examine the history of the Swedish kitchen garden and its impact on the core flavors used in Swedish cooking. Changes in gardening practices and trends have transformed the Swedish diet, and you may be surprised to learn that some "classic" dishes are relatively recent additions to the Swedish table!
This program will take place over Zoom at 2 PM Eastern time, and there will be time for a short Q&A after the lecture.
The Swedish American Institute in Minneapolis is sharing this program with SAHS/WM members. Free for American Swedish Institute members; $5 non-members. Register here.
---
July 21: Swedish Reading Club
VIRTUAL EVENT! The Swedish Reading Club will discuss A Drop of Midnight by Jason Diakité using the videoconferencing app Zoom.
World-renowned hip-hop artist Jason "Timbuktu" Diakité's vivid and intimate journey through his own and his family's history—from South Carolina slavery to twenty-first-century Sweden.
Born to interracial American parents in Sweden, Jason Diakité grew up between worlds—part Swedish, American, black, white, Cherokee, Slovak, and German, riding a delicate cultural and racial divide. It was a no-man's-land that left him in constant search of self. Even after his hip-hop career took off, Jason fought to unify a complex system of family roots that branched across continents, ethnicities, classes, colors, and eras to find a sense of belonging.
For more information, visit the Upcoming Events page.