The Swedish American Heritage Society of West Michigan was founded to preserve, foster and perpetuate traditional customs and culture of our Swedish heritage, as well as that of other Scandinavians.
If you are of Swedish heritage, or the spouse of same… or if you simply have a sincere interest in Swedish or Scandinavian heritage, you are invited to join us!
Make a donation to SAHS!
Note: PayPal accepts all major credit cards, debit cards, money from a PayPal balance, and PayPal Credit. You can also send a check to us at 29 Pearl St. NW, Suite 127, Grand Rapids, MI 49503. SAHS is a 501(c)3 organization, so your donations are tax deductible.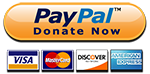 ---
American Swedish Institute Virtual Event: Swedish Summer Seafood

From fermented herring to crayfish parties, seafood is a great entry point to some of Sweden's strangest and most fun culinary traditions. Join Patrice on August 25 for an evening of tips and stories as she cooks through a seafood-centric menu. From apps to main courses, she'll share examples of fresh, smoked and preserved fish and shellfish dishes with light and easy takes that could be put together into a celebratory menu or could stand alone as a simpler weeknight supper. Learn more and register at this link.
---
Swedish Reading Club (on Zoom)
On October 19, the Swedish Reading Club will be discussing Anxious People (Folk med ångest) by Fredrik Backman. Our meeting will be held online using the videoconferencing app Zoom.
An instant #1 New York Times bestseller, the new novel from the author of A Man Called Ove is a "quirky, big-hearted novel… Wry, wise and often laugh-out-loud funny, it's a wholly original story that delivers pure pleasure" (People).
Visit the Upcoming Events page to find out how to attend.